Hearthstone was featured in ClubBusiness International Magazine in February 2015 for being an incredible facility. Click on the image to read full story.
On December 8, 2015 over 250 Hearthstone members and guests enjoyed a complimentary evening of celebration in honor of the holidays. Amidst a holiday glow, Hearthstone held its annual party at Scossa restaurant and lounge in Easton (www.scossarestaurant.com).
Dave Tuthill says when he was diagnosed with Type 2 Diabetes, the diagnosis both saved and changed his life. The owner, president and CEO of Hearthstone Health and Fitness in Easton, Tuthill advocates for Diabetes awareness on the Eastern Shore. On Tuesday, March 25, Diabetes Alert Day, Tuthill held an event at Hearthstone to draw attention to the disease.
Read the rest of the article: Hearthstone hosts Diabetes Alert Day
"It's fair to say that a neighborhood fitness center serves a very different purpose than a neighborhood tavern. The former provides services to improve one's physical health, while the latter provides services that are generally, shall we say, counter to good physical health. But despite their divergent societal purposes, I think that successful fitness centers share many characteristics with successful taverns..."Read the rest of the article: "A Place Where Everyone Knows Your Name"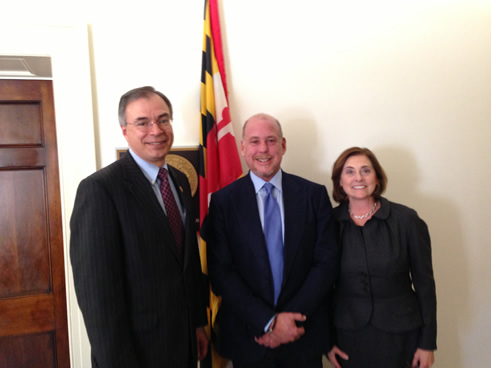 Hearthstone Health + Fitness President + CEO, Dave Tuthill was a featured speaker at the International Health, Racquet & Sportsclub Association's (IHRSA) Annual Summit in MayThe 11th Annual Summit for a Healthier America focused on America's "inactivity problem" and how health clubs around the country can be part of the solution. Tuthill's panel included Megan Nechanicky, from the President's Council on Fitness, Sports and Nutrition, as well as other industry leaders and experts.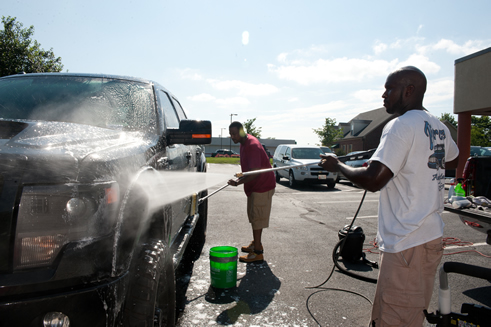 Hearthstone Health + Fitness is once again supporting one of their local partners, Pierce Autobody Detailing, by hosting car washes every other Thursday throughout the summer. Please sign up at the front desk!
Hearthstone Health + Fitness recently celebrated their one year anniversary on May 21st and would like to thank their local partners and members for their help and support through their extremely successful first year!